About Me
My business is more than just a job. It started from a big love for animals and animal care that turned into a bigger love for cats in specific.
From veterinary nurse to full time business owner with my local pet sitting service called Crazy Cats animal care service (dierenverzorgservice in Dutch), that I started back in 2013. My pet sitting service is located in Maastricht, The Netherlands.

It includes taking care of cats in their own home environment when people go on holiday for example. As we, Crazy Cat Ladies know, cats prefer to stay home and be in charge of their Kingdom. So I take care of a lot of cat Kingdoms on a yearly basis.

Also I assist often with medical care, behavior & Crazy Cat Lady questions. Are you in need of cat care in the Maastricht area, visit my website.

So I had the idea for a while to start an online shop for Crazy Cat Ladies and the time has come...2020 you are crazy for sure!

I hope you enjoy my shop...if you have any questions just send me an email & I will get back to you as soon as the cats are all fed and entertained.

Lots of love,

Nathalie
The Crazy Cat Lady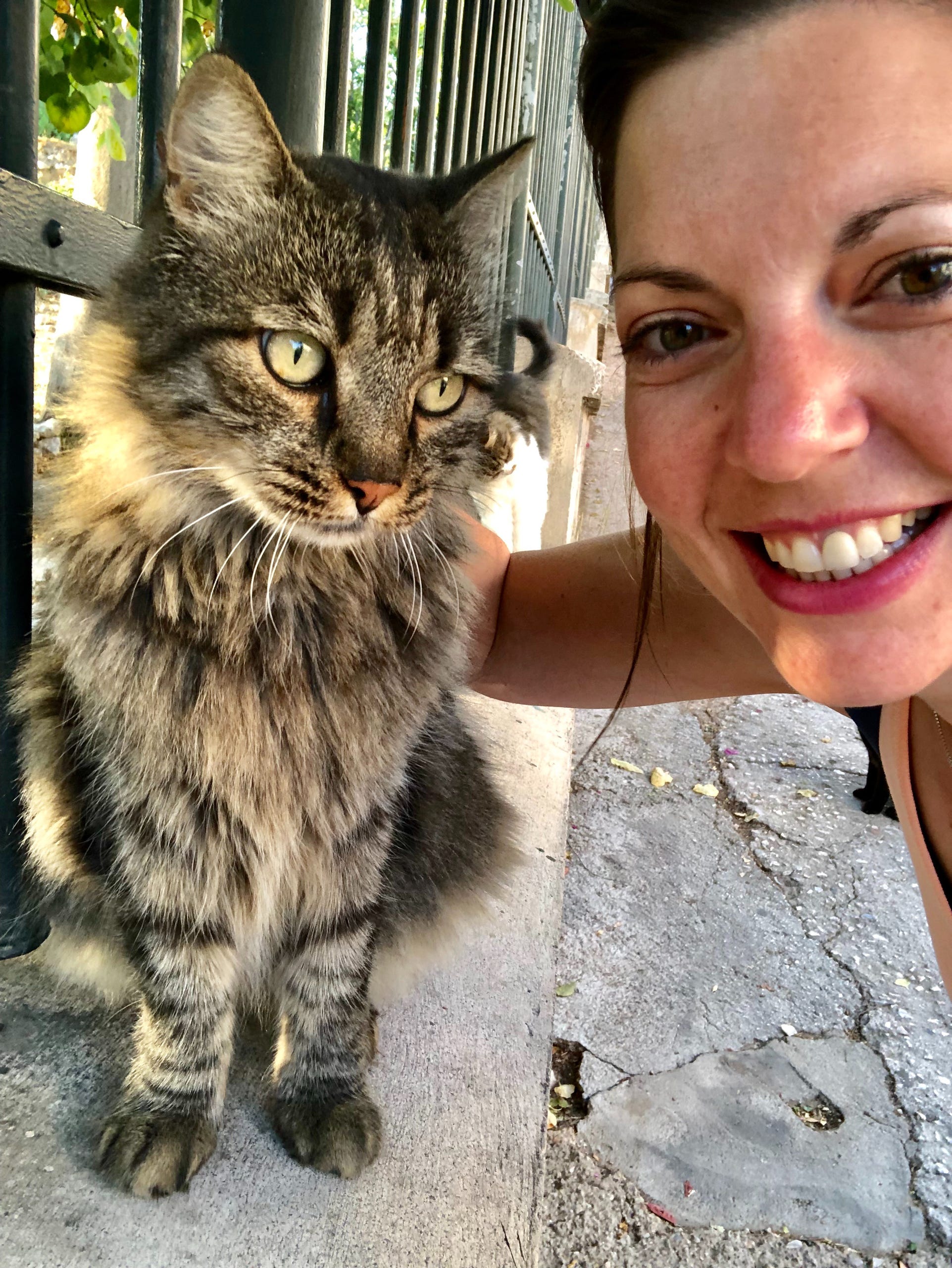 About The Crazy Cat Lady Shop
What does a Crazy Cat Lady like? Well cat products of course...

With cat products I mean products for our cats but also cat themed items, well...for us...Crazy Cat Ladies yasss!

Hope you love the selection...limited stock for now but keep coming back for new and more Crazy Cat Lady gadgets....